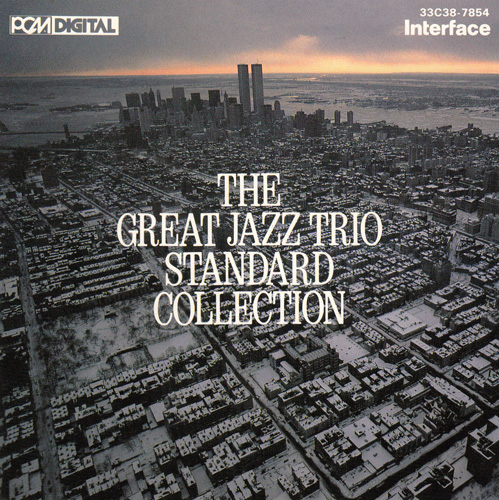 This great CD by Denon is sadly out of print. The trio is agile and smart, working through 16 standards, just as the title implies. Hank Jones is eloquent and a joy to listen to. On the drums is Jimmy Cobb adding just enough muscle to spread it out but playing with impeccable taste ("Caravan"). The bass chair this time is Eddie Gomez, who stands out in slippery but very melodic solos like "S'wonderful," "Embreceable You," or the excellent rendering of "Sophisticated Lady." The trio is augmented at times by the violin of Lewis Eley ("Autumn in New York," "Isn't it Romantic") adding a touch of style similar to the effect Ray Nance had on the Duke Ellington band. The album's selections fall mostly to the Ellington-Strayhorn team, Thelonious Monk, and George Gershwin. The pacing is good and the band is professional. They work closely and make a solid unit, Cobb and Jones especially. As I mentioned,
Standard Collection
is out of print but worth it, I think, for a band that plays straight from the heart. If you're interested in the other work by this fine and ever changing group, please see the
Great Jazz Trio Discography page by 441 Records
. The last four tracks composed by Monk are played by Jones with a special fondness, it seems.